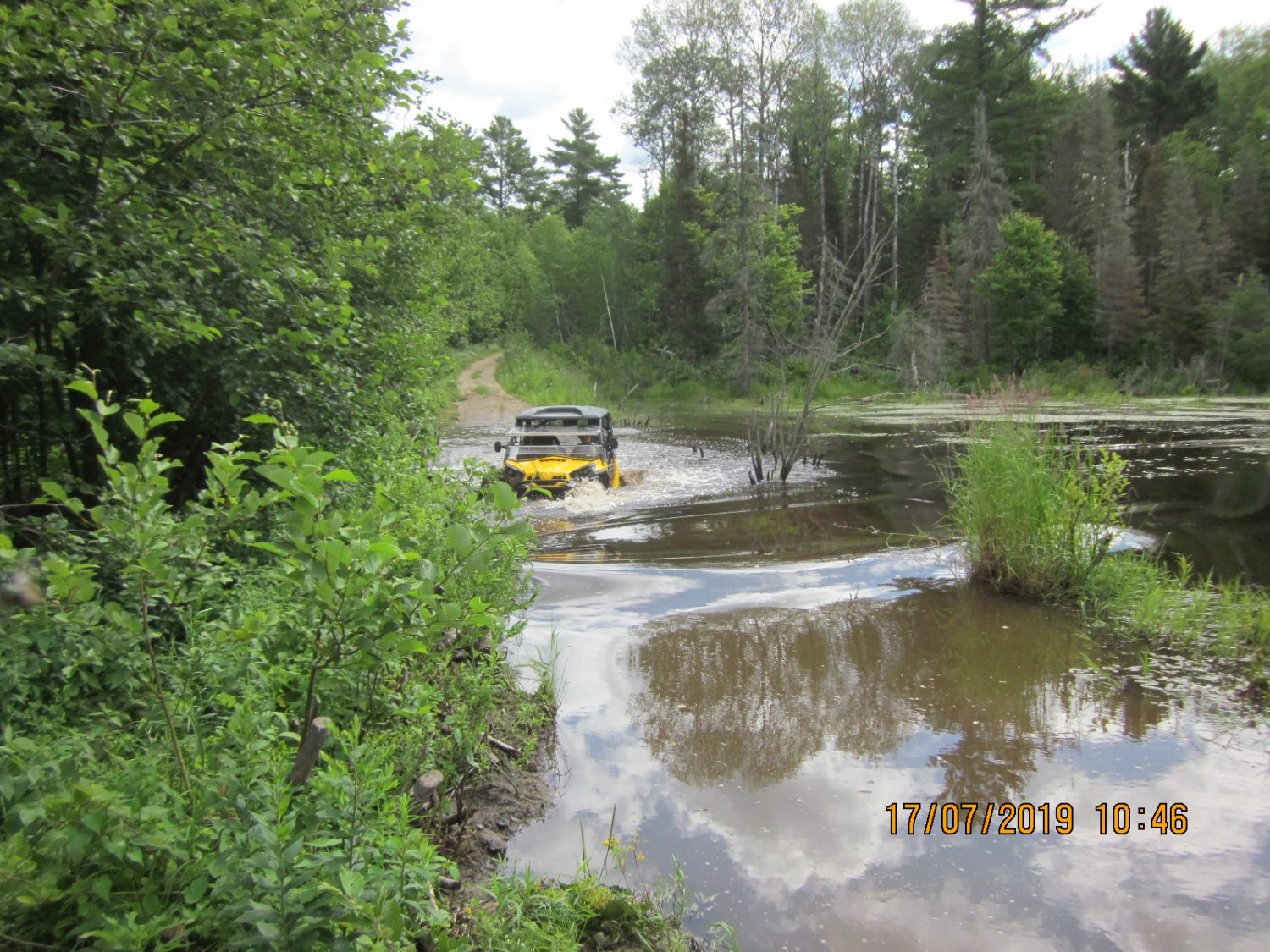 This is to notify all that the ride on Saturday, July 27th has been cancelled.
 Yesterday Marcel Lafreniere, Art Constantineau and myself went out to scout the Tilden Lake Alterative ride leaving from the Sandy Falls Road. 7 kms. Into the ride we met with a 1 km. section that was very rough and we had to reclassify the ride to a 4 on our difficulty scale. Then 1 km. before Riding Stable Road the trail was blocked by a water barrier. Marcel mistakenly with his Commander side by side started across and just made it to the other side with water over his seat. He decided to return through the same water hole and we have a picture of him doing so. In one spot the bike was floating.
There was no alternative route and realizing that this was not a canoe trip we decided that this ride was impossible.
The night ride on August 10th has been scouted and is a go. Until then take care
Barry Beauchamp
WNATV Club Secretary.