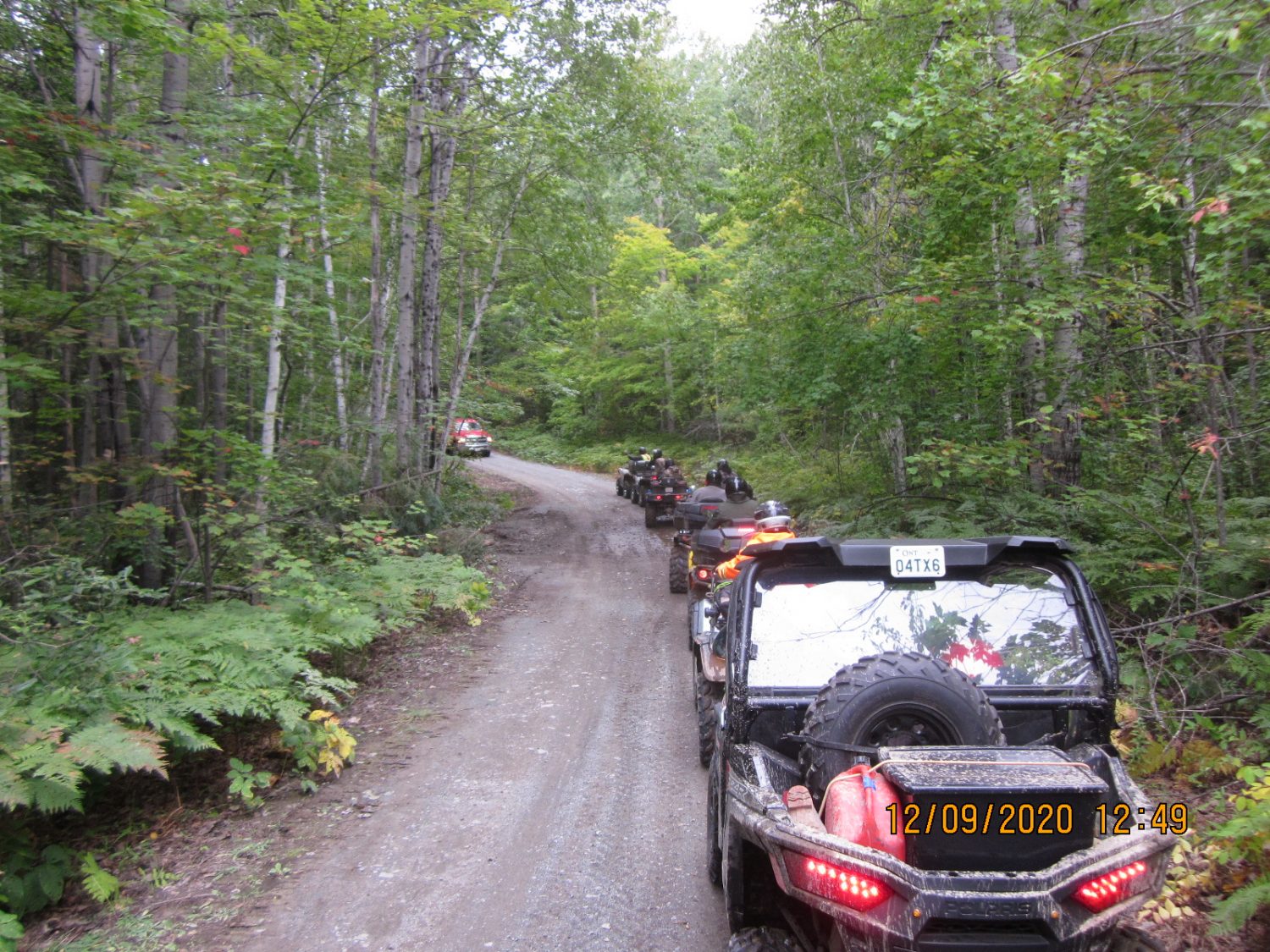 [wpi_designer_button text='Click here for Ride Photos' link='https://www.wnatvclub.ca/photo-album/wnatv-rides-2020/2020-09-12-kukagami-lake-ride/' style_id=" icon='no' target='self']
Sept 12,2020
Ride Lead: Greg Stephens
Tail: Rob Mineault
Total of 22 participants
15 ATVs
4 side by sides
It was a cool start to the morning overcast, approximately 10 degrees Celsius. Started the ride
at 09h30, down the rail bed which because of the recent rain was a nice smooth dustless ride.
Our first stop was around 10h30, everyone seemed to be happy to take in the lake views and
socialize a little – everyone commented throughout the ride how nice it was to get out, as with
the ongoing pandemic, our rides were few and far between and everyone enjoyed the fresh air.
It started to warm up around 10h30, the sun was poking itself in and out of the clouds, after the
first break we did a little road riding to change up the pace a bit, then went back into the trail
system to get over to the lunch area which had to be bypassed as was occupied by a couple
camping, so we made our way up the trail another 10 minutes and took a much needed break
for lunch.
At around 13h30 we started to notice a little rain coming down, which certainly started to pick
up around 14h00 – so we had a quick stop on the trail to enable people to put on their rain
wear. We made our way to the railway bridge through the trail system which certainly had
pooled a little water all along the way with all the rain we have been experiencing over the past
several weeks.
After the railway bridge visit we made our way through the old Kukagami road, which Art and
Greg had worked hard to clear, this area way greatly appreciated by all as it provided a little
challenge with all the mud holes.
Everyone made it back to their vehicles for approximately 16h15 – to call it a great ride would
not be an under statement.