Well, it's a couple of days before Christmas, and a bit cooler this morning at -15C.   I was outside with our puppy, and noticed that some Redpolls were visiting the bird feeder along with the chickadees, having a bit of a pre-Christmas feast.  I thought that they were Common Redpolls, but after some investigation, I'm think they might have been Hoary Redpolls.  They move so fast it's sometimes hard to see the detail.  Anyway they are both common to our area.  According to the Cornell Lab of Ornithology, found at www.allaboutbirds.org site, you would have to have a sharp eye to notice the difference.
Common Redpoll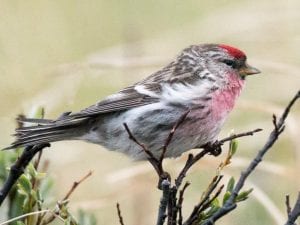 To read more about this bird at allaboutbirds.org, click on "Common Redpoll".
Hoary Redpoll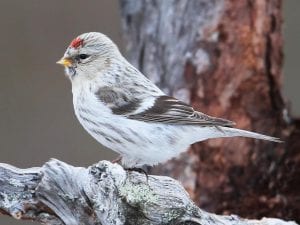 To find out more from the allaboutbirds.org site, click on "Hoary Redpoll".