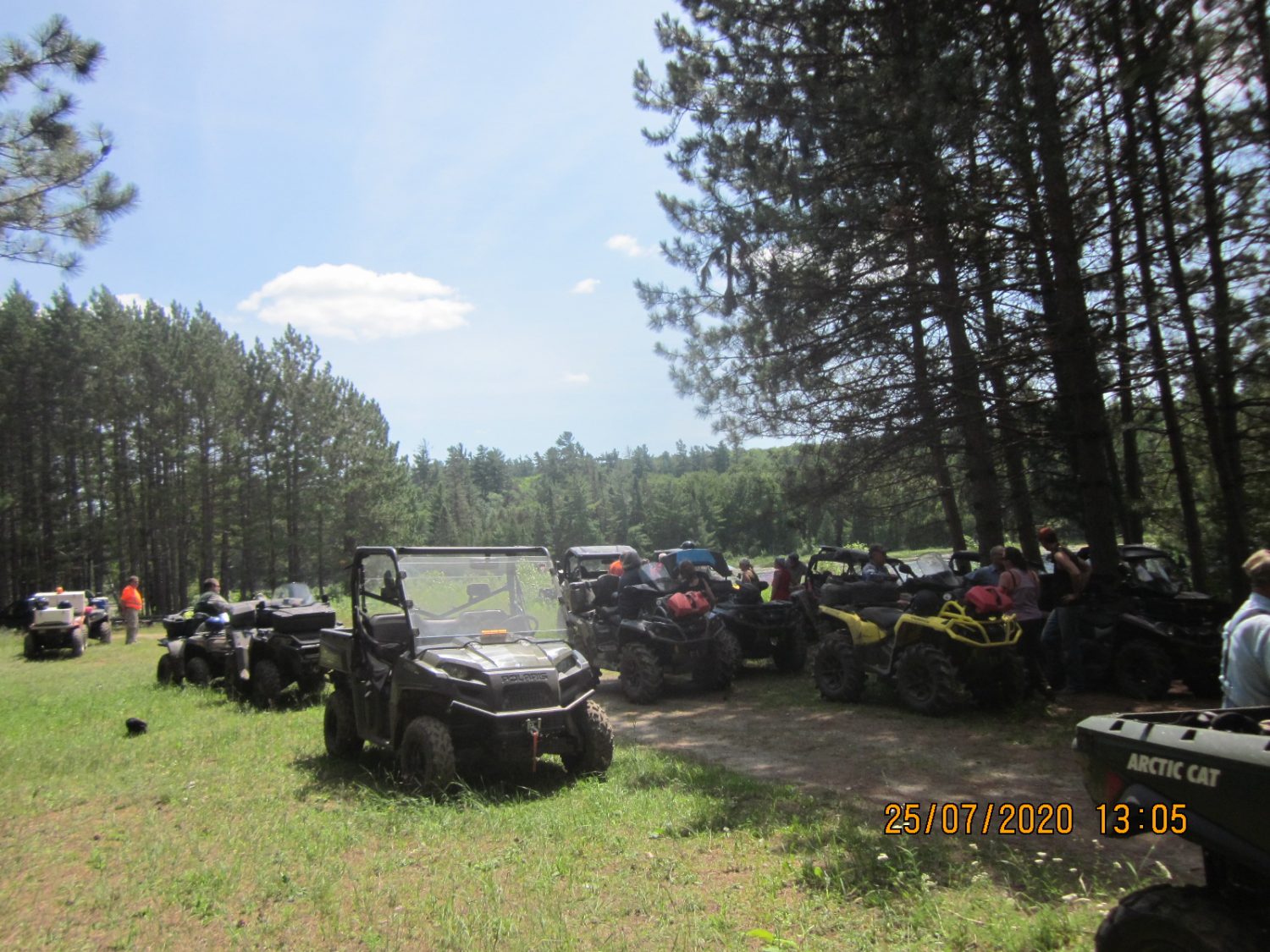 [wpi_designer_button text='Click Here for Ride Photos' link='https://www.wnatvclub.ca/2020-07-25-holdridge-creek/' style_id=" target='self']
Well it was a beautiful warm day and you could see that members were looking forward to getting out from the Covid-19 restrictions to go ATV'ing. 30 bikes showed up …10 side by sides and 20 ATV's. In all 36 people were there of which 6 were visitors who saw our ride advertised online.
The ride was a leisurely one through bush trails, no roads and no dust. We only had to cut a few trees that had blown down after scouting three weeks ago. Lunch on Finlayson Lake with a cool breeze was so enjoyable that one of the riders went in for a swim.
We all got back to the parking area by 3:30 and appreciated the fine day of riding. It was a good feeling to socialize.
Barry Beauchamp… ride leader and Marcel Lafreniere….tail